Know-how, versatility and flexibility
We are a medium-sized mechanical engineering firm based in Wuppertal. We use our know-how and experience to assist customers in various industries in the development, design, production and commissioning of complex special machines.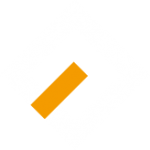 Tried and tested technology for a global market
Thanks to our extensive machine park, we can guarantee excellent and consistent product quality. This has enabled us to sell machines to customers all over the world. We are known as a reliable and flexible partner for complex projects, and can therefore already promise you that we will find a solution for your specific requirements, as problem-solving is one of our strengths.

Tailor-made solutions
A comprehensive analysis of your needs is part and parcel of our service. Based on such in-depth evaluations, we work together with you to devise a plant that meets your specific requirements. In the process, we make of course sure that your machine is optimised for your tasks.
Optimised solutions
When working on the design of customised solutions, we cooperate closely with our customers, as their needs determine our approach. Together, we work towards an optimised solution.
Top quality
Unrivalled precision, excellent machine productivity and a highly qualified workforce are the cornerstones of our continued success. In all we do, we are committed to top quality!
Your mechanical engineering partner
Our customers are particularly impressed by our short response and turn-around times. In line with our service policy, we deal with your queries promptly and speedily. Should you ever encounter a problem with one of our machines, we will of course assist you on site – for as long as it takes.
square metres of production space
produced cleaning systems
tons of sheet stainless steel / year
We are a team of experienced and highly motivated people who are always looking forward to the next technical challenge. Our mechanical engineers, designers and service technicians are extremely competent and always focused on the needs of our customers. Their knowledge and skills grow from project to project, and form the basis of the excellent quality of our products.
Apparate- und
Maschinenbau GmbH
Mettmanner Straße 14
42115 Wuppertal, Germany

T  +49 202 / 26219 – 46
F  +49 202 / 26219 – 48
info@ambwuppertal.com
Tradition becomes the future
Plant and machine production since 1996.
We are certified by TÜV and registered for Specialist Operations according to Article 19 (l) German Federal Water Act.